About us
We specialize in
gynecology, ophthalmology and surgery
We have operated as a Polish pharmaceutical company since 2006. Our business model has been based largely on cooperation with medical doctors. Our portfolio contains professional products in selected therapeutic areas, which are the result of combining our knowledge and experience with medical practice.
Close cooperation with scientific circles enables us to create innovative therapeutic solutions.
We provide
advanced marketing pharmaceutical products
The effect and benefits of our products are based on scientific trials and medical Evidence Based Medicine. Taking care of the most effective solutions, we help medical doctors fulfill their vocation and patients choose the most valuable products.
We are
responsible
While offering secure solutions, the best from the point of view of the patient, we are guided by ethical principles while always being a reliable and trustworthy partner.
We undertake a number of educational activites which not only build social trust, but most importantly improve the health and well-being of the whole family.
Successes
Pregna PLUS
THE FIRST
MOST FREQUENTLY
PURCHASED
dietary supplement for pregnant women
no. 1 according to the IMS Unit, February 
5

main components of the supplementation for pregnant women:
folic acid

iron

witamina D

iodine

DHA
of gynecologists believe that the most important factor in choosing a dietary supplement for pregnant women is its form, which should contain only the most important and essential ingredients.
PAPI, June 2014

Pregna PLUS is a dietary supplement for pregnant women and breastfeeding mothers. It contains ingredients recommended by the Polish Gynecological Society: folic acid, iron, iodine and vitamin D.
Pregna DHA
DHA
SUPPORTS
THE DEVELOPMENT
OF A BABY'S BRAIN
dietary supplement for pregnant women
of the cells of the baby's brain is formed before his/her birth. Omega-3 DHA is an essential component of the baby's brain.
Mucovagin
NO. 1 ON THE MARKET OF THE
GLOBULES
CONTAINING HYALURONIC ACID
No 1 to IMS January – June 2017
Most frequently recommended by gynecologists among products containing hyaluronic acid
No 1 to IMS January – December 2020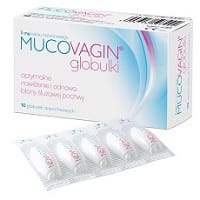 Sutricon
NO. 1 ON THE MARKET
FORMULATIONS
SILICONE
No 1 to IMS January – June 2017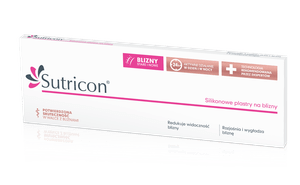 Trivagin
IMMEDIATE
ANTITHROMBOTIC EFFECT
IN 100% OF PATIENTS
results of the application study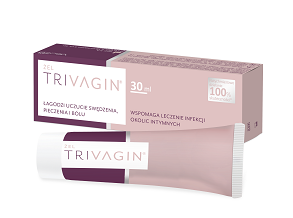 Vitroft
Vitroft contains a new formula – CLARITY COMPLEX, which consists of L-lysine and valuable antioxidants (vitamin C, grape seed extract – a source of proanthocyanidins, zinc, selenium).
OFTA Patent
PATENT NR 223972,
PATENT OFFICE OF THE
REPUBLIC OF POLAND
December 1, 2016
Sage oil for use in the treatment and prophylaxis of inflammatory conditions induced by the nuisance, especially the inflammation of the eyelid.
Demoxoft Plus Clean
Wipes for specialized hygiene of the eyelids and skin around the eyes in case of symptoms related to the presence of demodex.